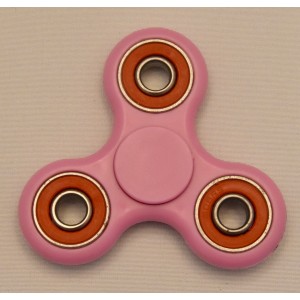 Spinner- Pink/Red
Price: 11.49 CAD
Spinner- Pink/Red
Spinners are a new type of unusually addictive, high quality fidget toy for people of all ages.
• helps you concentrate at school, home or work
• helps with anxiety and ADHD
• helps with quitting bad habits, nail biting and other focusing issues
• carry it anywhere with you
• spins up to 2 minutes
How to use: Just hold the spinner in one hand and use your other hand to spin it rapidly using quick continuous strikes to keep it spinning indefinitely. With a lot of practice, spinners can advance and it can be spun using only one hand and using those fingers of the same hand to start and stop spinning.