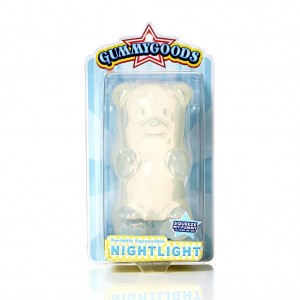 Gummy Bear Night Light Clear
Price: 40.99 CAD
Gummy Bear Night Light Clear
An homage to the most iconic candy the world has ever known. It looks like an actual gummy bear, just 100 times bigger and infinitely more useful.
Squeeze its belly and, instead of getting your fingers sticky, a high powered LED light switches on, illuminating the immediate space around you.
Gummy lights stand 7" tall and 3" wide.
Powered by 2 AA batteries (not included).
Features a squeezable tummy on/off switch.
Wall mountable with a hole in the back for a nail or a hook.