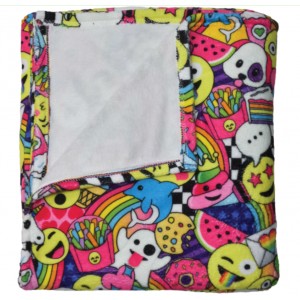 Blanket Emoji Party
Price: 43.99 CAD
Blanket Emoji Party
It's not a real party until this emoji party plush blanket shows up! Fun and colorful, this comfy blanket is covered with some of your very favorite emojis.
This adorable supersoft fleece blanket lets you sleep comfortably all night. Take it to camp, on a trip or at use it at home.
•100% polyester and is machine washable.
•Dimensions: 56" x 60"