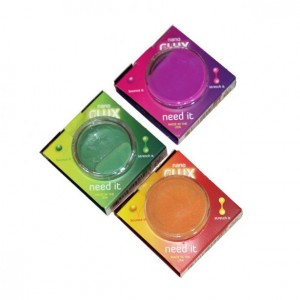 Glux Nano- Thermochromic Putty
Price: 6.99 CAD
Glux Nano- Thermochromic Putty
Glux is a powerful super putty that stretches like rubber, bounces like a ball, and tears like paper. It can even shatter like ceramic! Use Glux to work out your stress, and unlock your creative powers.
This Thermochromic edition of Glux deceptively appears to consist entirely of a solid orange color; that is, until you touch or rub it. The human body gives off a lot of heat, and when you touch this Glux, it reacts to your body's heat by changing from orange to yellow, green to lime or purple to pink. Glux will never dry out.
Each package is 2x2"containing 8 grams of putty.
Made in the USA.
Each colour sold separately; orange, green and purple