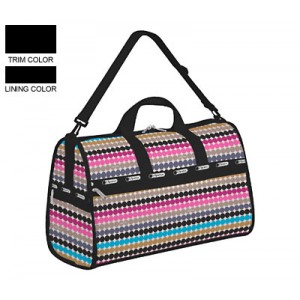 LeSportsac Large Weekender Go Go Go
Price: 129.99 CAD
LeSportsac Large Weekender Go Go Go
LeSportsac large weekender bags are just the right size to hold everything you need for a weekend or week away. Makes for a very lightweight suitcase. You can always fold it up and pack it in a suitcase when you are going on a trip for an extra suitcase upon your return.
Adjustable shoulder strap.
Two side pockets with zipped closures.
Front and back pockets with zipped closures.
Zipped main closure.
Includes matching pouch with zipped closure.
Machine washable.
Dimensions: 13.75" x 20.75" x 10.5"